Exciting times! Revitacare has now launched its Academy for Doctors and Medics within the Medical Aesthetics industry.
The Academy had its 1st seminar hosted by the esteemed Doctor Hervé Padey a stomatologist, Implantology, Parodontology, Oral Cosmetics, Aesthetic Medicine and International Speaker. based in Cannes, France.
Male Aesthetics Enhancement
Doctor Hervé Padey shared with us his experience with male patients and the new trend he is seeing. During his seminar he touched upon the demand of aesthetic treatments within male patients and that now more than ever men are seeking enhancements or as we call them in the UK tweakments. Among the sheer demand from male patients the doctor shared with his watchful viewers from across the globe the concerns that many males have when wanting to have treatments such as:
Hairloss
Skin Texture
Correction of defects
masculinization
Doctor Padey spoke about the ways of adapting protocols to meet male facial anatomy requirements as a-pose to the female anatomy and what males seek and look for.
Hairloss
For Hair loss among his male patients Dr Padey spoke of how he utalizes Revitacare Haircare with his patients receiving outstanding results.
REVITACARE HAIR CARE (click here) 
Skin Texture
During the seminar it was discussed that male patients want to look fresher and have a more rejuvenated look. with regards to this both for ocular crows feet and oral areas smokers lines and overall texture of the skin, Revitacare S Line was the hero product was mentioned how he combines this for his patients for fine line and wrinkles especially with various techniques.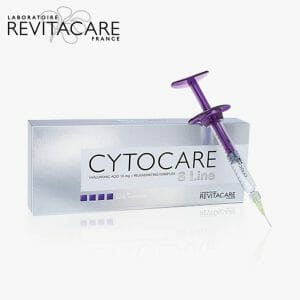 Revitacare Cytocare S Line pre filled 3ml syringe (click here)
Wound Healing Post Surgery
Dr Padey is also a surgeon and he mentioned that uses Cytocare 532 post surgery which assists dramatically the appearance of the damaged tissue. If you are a UK medic or Plastic surgeon for more information on this please feel free to contact us and we will be more than happy to request in depth knowledge on his protocol.
Revitacare Cytocare 532 (click here)
This Platform is available to all medics and doctors. If you would like be invited to join please send us a message on [email protected] and we will be happy to add you into the Revitacare Academy.